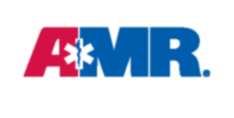 Company/Organization name:
Business Type:
Healthcare; Other: Ambulance/Medical Transportation
Bio:
AMR is Mississippi's largest provider of ambulance service. Our sister ground companies are Lifeguard Ambulance and MedStat EMS. All of our companies offer advanced life support and basic life support ground ambulance services. Please contact us to discuss your county's needs. 
Contact Info:
Julia Clarke
12020 IntraPlex Parkway
Gulfport, MS 39503
Phone: 228.897.7009
Fax: 228.897.2447
Cell: 228.223.7457
Email: julia.clarke@amr.net